What is Botox?
Botox is delivered by a Physician as a series of tiny injections that relax the wrinkle-producing muscles, resulting in a smoother skin appearance. Botox relieves wrinkles for about 3-5 months in most patients.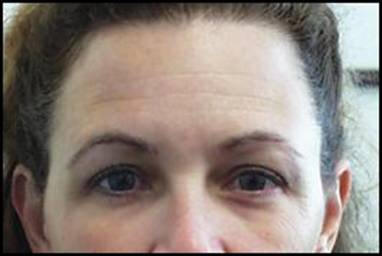 Who should consider Botox?
Botox is right for all skin types and for anyone interested in improving the appearance of wrinkles of the frown area, forehead, and crow's-feet. It may also be used around the mouth and neck.
How important is it that an experienced physician perform the treatment?
Dr. Khan has been injecting Botox since 1989, has written a Botox treatment chapter for his recent best selling book as well as other textbooks. Dr. Khan is one of only three kansas City area physicians recognised as a member of the BOTOX® Cosmetic National Education Faculty. He has given national and international lectures, and been interviewed for a national medical newsletter (click here for link) on Botox. He uses a variety of methods to ensure uniform and consistent effect with minimal discomfort. Patients who have been to other doctors or non-physicians have noticed the difference! If you are not satisfied with your current treatment, don't give up on Botox…let us show you the difference that over twenty years experience can make in your results!
How expensive is Botox?
Treatment costs vary depending upon the area treated and amount of drug used. On average, treatment is $350 to treat both crow's-feet, or the glabella, or the forehead.
Will I experience any discomfort or downtime during the treatment?
Botox is a three minute office procedure with no downtime. Most people experience minimal discomfort that is diminished with an alcohol wipe or ice pack. Initially, you may feel a pin prick or mild stinging sensation of the skin. The procedure can be completely painless when a numbing cream is applied in 20 minutes in advance (call our office ahead of time to arrange for numbing cream). You may resume your usual activities immediately following treatment.
How can I start the Botox program?
Simply contact our office at 913 696 1154 to schedule your consultation and treatment at any of our five convenient locations. We will discuss your needs as well as the pros and cons of Botox.
---
Links
Dr Khan has published the following scientific articles and book chapters regarding BOTOX:
Media Interviews with Dr. Khan regarding Botox
American Academy of Ophthalmology Interview with Dr. Khan on Botox and CO2 Laser Blepharoplasty